Meet our staff (old format)
The Rev. Dr. Julia Burkey, Senior Pastor
Julia has been the Senior Pastor of ORUCC since October 2020. Julia along with her spouse Daniel and daughter Reverie Faye, love exploring Wisconsin together.
Julia earned her Master of Divinity with a special focus on the Bible and Arts & Worship from Union Theological Seminary in 2012. Upon her graduation, Julia was awarded the Karen Ziegler Prize "for exemplifying the highest ideals for feminist and liberation theology in preaching." While serving for seven years as Senior Pastor of First Church in Middletown, CT, Julia received a Doctor of Ministry from Hartford Theological Seminary in 2020, a place that focuses on interfaith dialogue. Julia's doctorate is in church visioning and Truth and Reconciliation process around racial justice.

Julia has a passion for hearing people's stories and an unwavering conviction that God seeks and loves those on the margins. Julia seeks passionately to be an ally for communities of color and LGBTQIA+ communities, identifying as bisexual and queer herself, not wanting to erase that part of her identity. Not raised in the church, Julia came to Christianity later in life. Raised by a buddhist mother and philosophy professor father, being curious and seeking questions rather than finding firm answers feels important to Julia in her spiritual path. As a former dancer and performer, Julia brings an artistic dynamic to her preaching and leading. Julia is also a trained birth doula.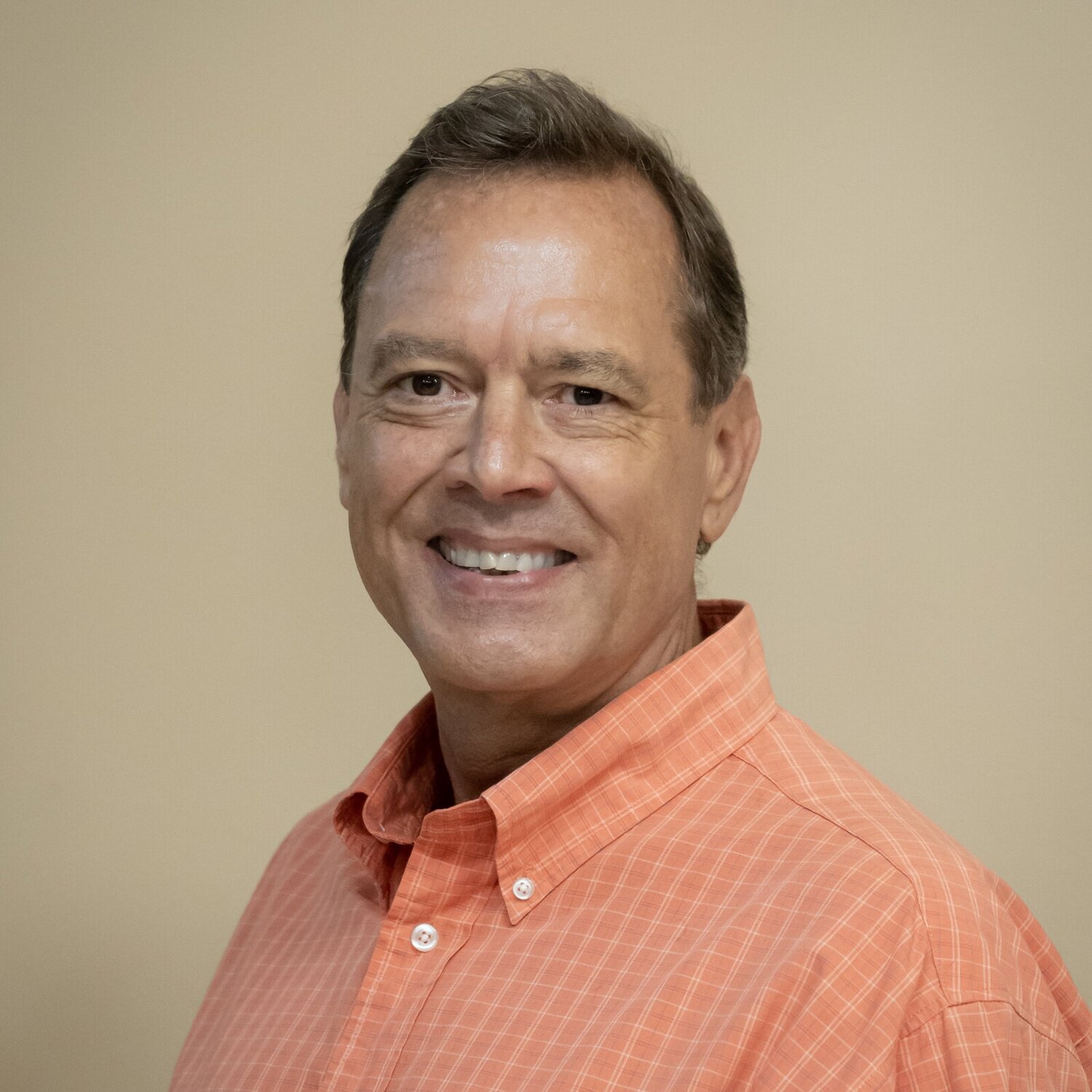 Rev. Ken Pennings
Associate Pastor for Congregational Life
Ken was born on March 3, 1957, was raised in Scotia, NY, graduated from Columbia Bible College, Columbia, SC in 1979, received a Masters of Divinity from Columbia Biblical Seminary, Columbia, SC in 1985, and has served as Associate Pastor for Congregational Life at ORUCC since August 2009. Ken has three adult children, Matthew, Audrey & Kathryn.
Ken's partner John Leonard was born on December 9, 1955, was raised in Griffith, Indiana, completed seminary at St. Meinrad's, Indiana, and received a doctorate in Liturgical Studies from Notre Dame, Indiana. He has served as Professor of Religious Studies, Edgewood College, Madison, since August 2014. John is an accomplished gardener, chef and musician.
The couple lives on the south side of Madison in a home they call "Emmaus House." Ken & John love doing ministry in a progressive liberal Christian church setting!
Julie Mazer
Children's Education Coordinator and Music Director
Julie Mazer has added Children's Education Coordinator to her ongoing role as Children's Music Director, which she has held since September 2009. Julie holds a Bachelors of Music in Music Therapy from the University of Wisconsin – Oshkosh. Her background includes work with early childhood, children with learning disabilities, adults/children with developmental disabilities, and the elderly. Julie has been trained in the Orff Schulwerk philosophy of music education, the Reggio Emilia education approach, and the Pace Piano approach. These studies inspire her to provide all children with creative opportunities to construct their own knowledge and to be reflective and respectful citizens. Throughout the school year, she offers early childhood music and movement classes, music programming at the American Family DreamBank and monthly Intergenerational Music Classes. Outside of work, Julie enjoys running, cycling, hiking in the Ice Age Trail with her dog, Louis, and dreaming about her next travel adventure. Throughout the year, Julie and her husband, Marc, escape to their family house in Door County to relax along Lake Michigan's shore.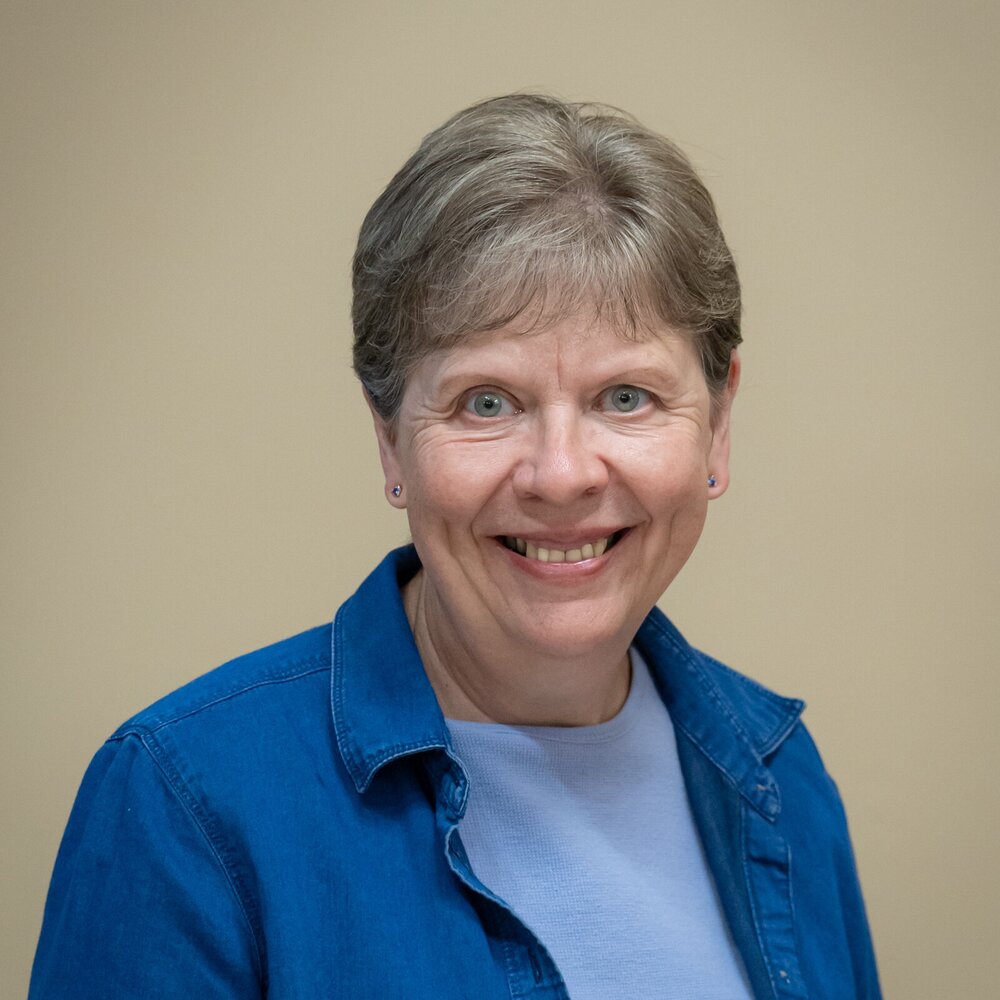 Julie Wombacher
Office Manager
Julie resides in the Orchard Ridge neighborhood.  She loves to spend her spare time in her garden, walking, reading, and painting.  She worked for USDA-Natural Resources Conservation Service for the State Conservationist, and the Farm Service Agency for the State Executive Director, as well as co-owning a house painting business, a hot dog stand and a motel, managing an art gallery and two chiropractic offices before coming to ORUCC.  Julie manages the office and takes care of many administrative tasks to support the life of the church.  She also handles rental of church spaces for events and meetings.  She is very much a people person and enjoys working at ORUCC.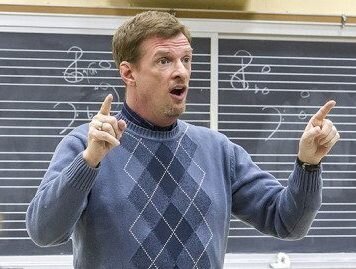 Dr. Bruce Gladstone
Senior Choir Director
Bruce became choir director in May, 2008.  Bruce is Associate Director of Choral Activities at the University of Wisconsin – Madison, where he conducts the 85-member Chorale and the 34-member Madrigal Singers, as well as teaching the graduate Choral Literature and Performance Practice course and undergraduate Conducting.
A Maryland native, Dr. Gladstone holds degrees from West Virginia Wesleyan College (Dramatic Arts) and Southern Methodist University (Sacred Music and Choral Conducting), and a Doctor of Musical Arts in Choral Music from the University of Illinois. He has served as Director of Choral Activities at Randolph-Macon College in Ashland, Virginia and taught at Eastern Illinois University and West Virginia Wesleyan College. He has also been a church musician and director in Illinois (for 6-7 years). He also teaches individual voice and conducting.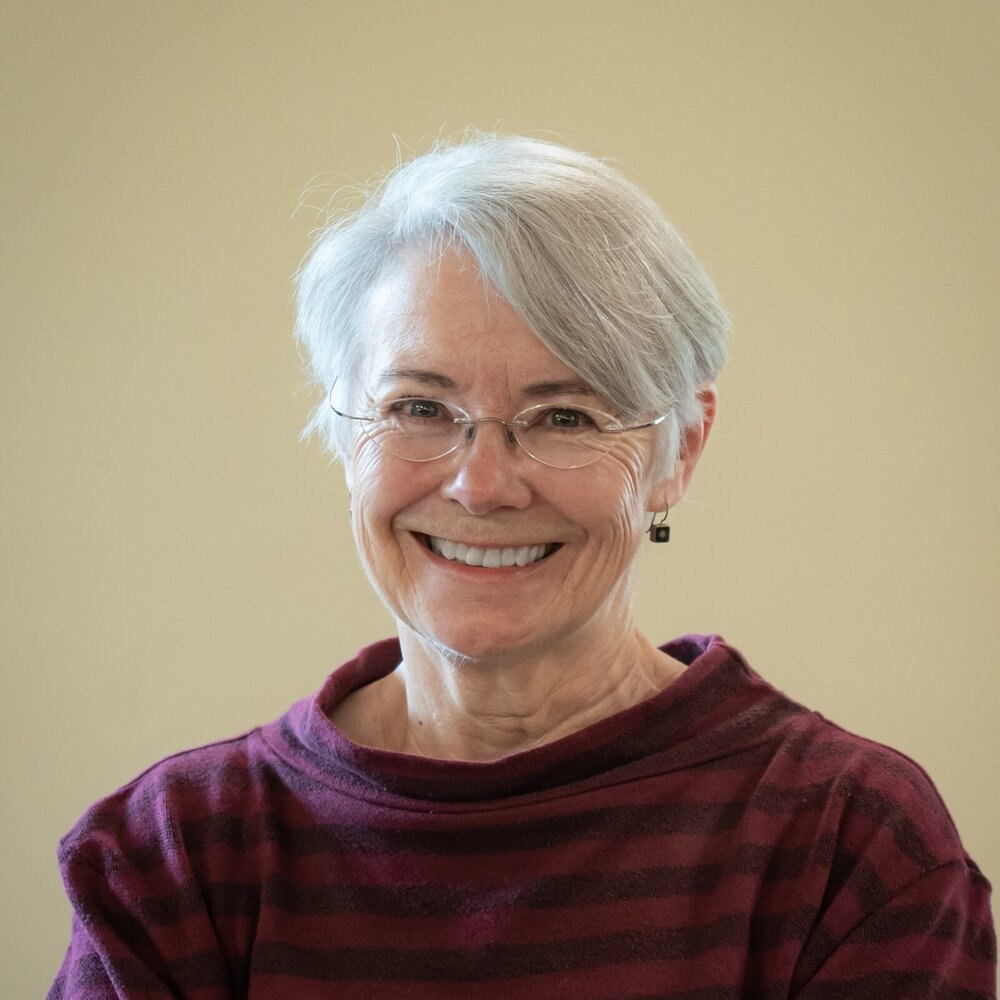 Vicki Nonn
Service Musician and Choir Accompanist
Although I grew up in the Finger Lakes area of New York State, I've been a Wisconsinite for some 50 years. The UW-Madison School of Music drew me here for graduate work in organ performance. Soon after, I began working at Wisconsin Public Radio (where I met my husband) and continued working there for more than three decades. For most of that time, I was also choir director and organist at ORUCC, until Bruce Gladstone was hired in 2007 as choir director and made the job even more fulfilling — for me and for the choir.
In 2008, when I retired from WPR, I took up quilting, first working with fabrics from dresses I'd made over the years for my mother-in-law. I also had more time for gardening, reading, baking and yoga. I continue to play piano and organ at ORUCC.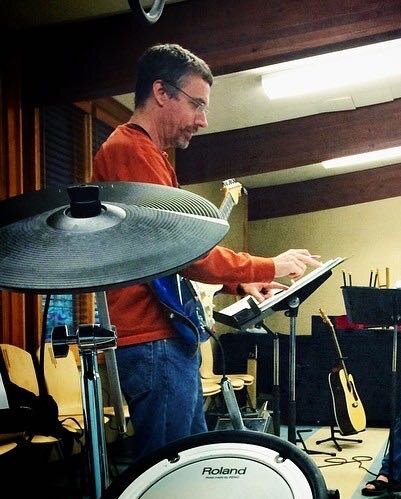 Rob Martens
Director of Tru Function and Tru Gumption
Rob Martens has been the Tru Function and Tru Gumption director for a number of years. He's a lover of music, a software developer and the father of Gabriel and Lilly. He's also married to former Associate Pastor Tammy Martens, who retired just this past spring.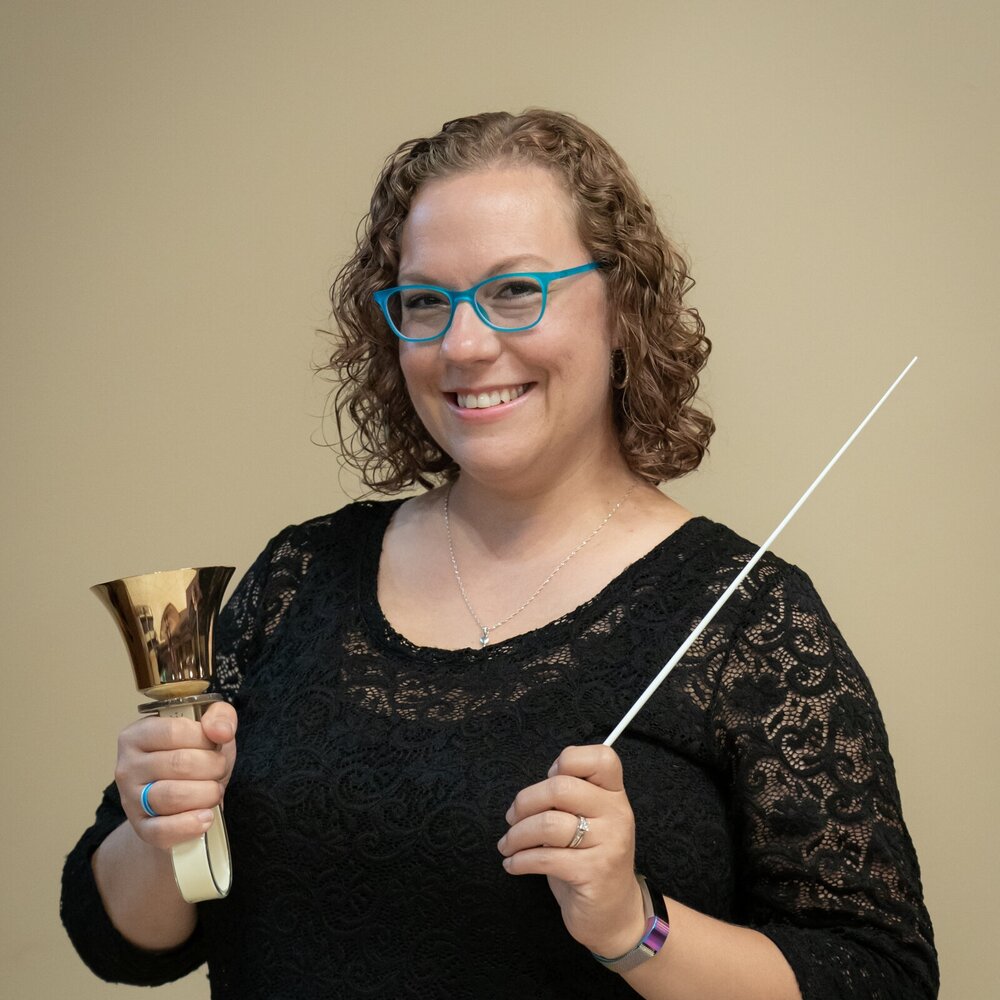 Bethany Schultz
Handbell Director
Bethany Schultz joined the ORUCC staff as Handbell Choir Director in 2016. Bethany is a freelance clarinetist and bass clarinetist, a private music teacher, and is currently on faculty at Madison Country Day School. Bethany has performed with numerous orchestras, ensembles, and theater companies including the Wisconsin Chamber Orchestra and the Madison Symphony. As a teacher, she maintains a studio of private clarinet and saxophone students of all ages and levels. Bethany holds degrees from UW-Madison and Arizona State University.  She and her husband, Brock, have two children, Fiona and Leo, and are active members of ORUCC.