---
May we pray for you? As we carefully resume gathering in person for worship, we share the Joys and Concerns of our community both in worship and through weekly E-Prayer email. To submit a prayer request or request to be added to the E-prayer mail list, please contact Ken Pennings
---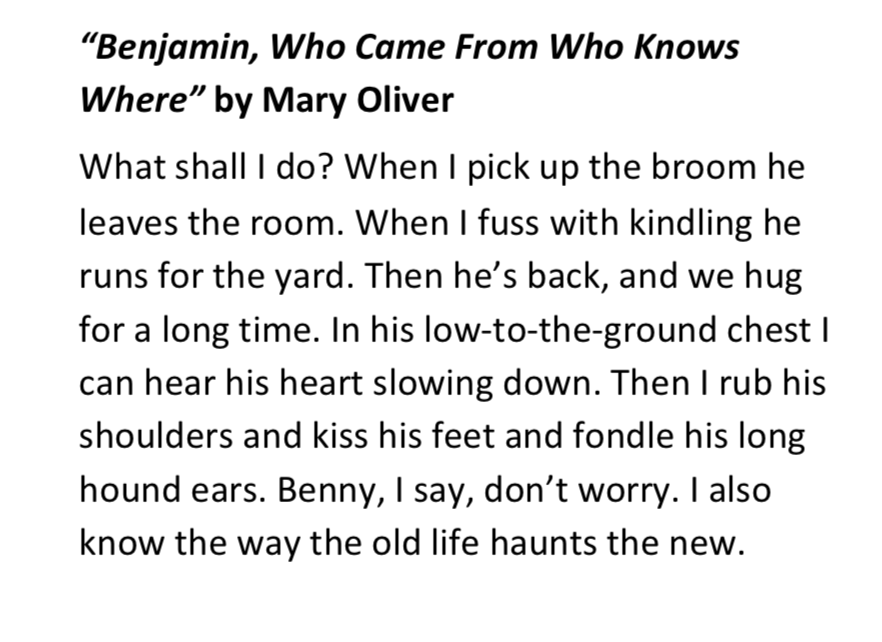 Daily Reflections
Since the beginning of the pandemic, ORUCC member Jeanne Moberly has been providing daily reflections drawn from poetry and other spiritual reflections. Each week's reflections focus on a different theme. These are posted on our private "friends" Facebook page (which you can ask to join) and a link to them is sent out in our weekly announcements. You can also ask to have these sent directly to your email each week; just send an email to [email protected] to ask to be added to the reflections list.
---
Download a PDF sample of the weekly reflections.
---
Tips for Starting a Meditation Practice
Begin by finding a quiet, comfortable space and spend about 5 minutes in preparation. If you have never meditated before, this can be focusing on your breath and finding a place of calm in your own body.
Next, read a short poem or reflection and spend some time (20 minutes, more or less as it suits you) in silent meditation, letting the words sit in your mind and heart.
When finished, spend a few minutes reflecting on your experience — maybe even share your thoughts with a friend or family member!