Taking a Faithful Stance for Equity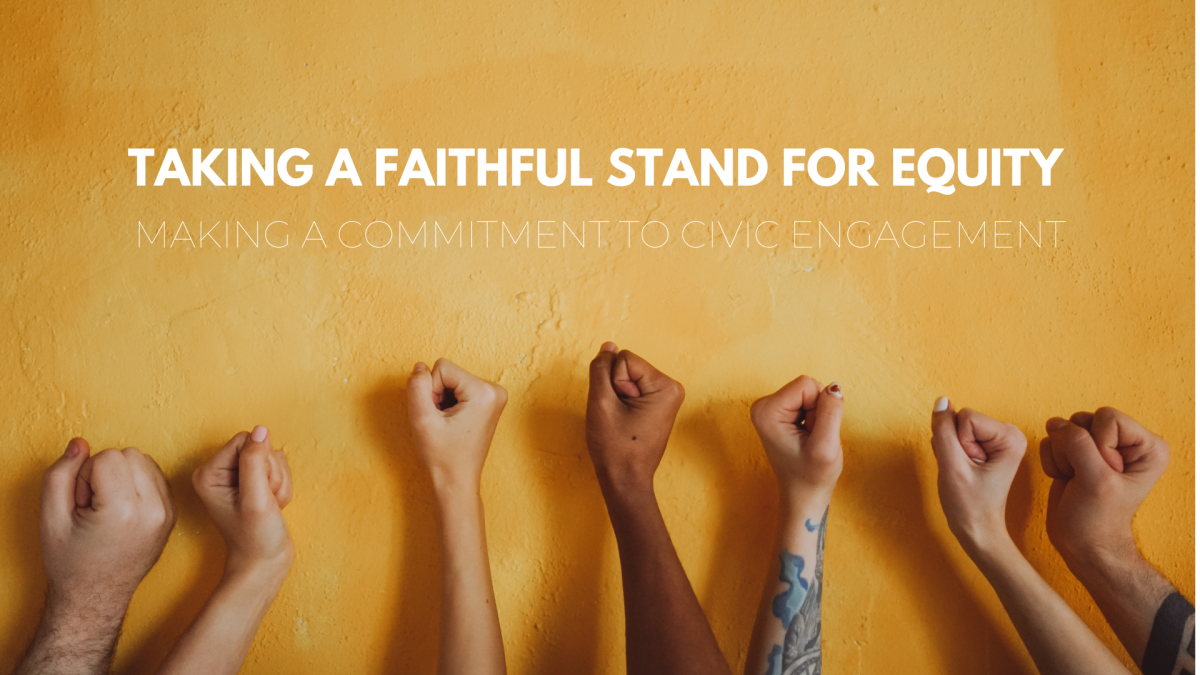 Report from ORUCC Racial Justice Mission Team member Karen Jaehnig
Racism and white supremacy can only flourish if people of goodwill stay silent. People of faith care about racism and we care about equity. Still, when the time comes to speak up in a public forum, we feel ill-prepared, unsure of what to say, or simply do not know when an issue we care about is coming before our school board or Common Council or how to testify. "Taking a Faithful Stance for Equity" is a statewide group that is co-sponsored by the Wisconsin Council of Churches, WISDOM, Wisconsin Faith Voices for Justice, Wisconsin Council of Rabbis, and MICAH. It meets monthly, the first Tuesday of the month at 6:30 PM via Zoom. Its purpose is to give people of faith the tools needed to talk to others and push back on some politicians' attempts to gain political advantage by stoking white resentment and prejudice against LGBTQ people.
I have found the monthly statewide meetings to be informative and useful. There have been interesting speakers from all over the state. The group aims to build a movement where we can share what is happening at the local and state level and be prepared to act.
One speaker, Lisa Lucas, spoke about Race Class Narrative. She talked about how our messaging can impact the oppositions use of racial fears and scapegoating. She spoke of the "anatomy of a winning narrative" and gave practical tips on how to speak to persons who have opposing views. "All in Wisconsin" is the name of the organization she represents, and to learn more go to: www.allinwi.org
ORUCC's own Dan Rossmiller spoke at the November meeting about the bills before the Assembly and Senate that would make it harder to teach the truth about our nation's history as it relates to racial disparities. He provided a thorough explanation and answered questions.
Another speaker from Wisconsin Public Education Network (Heather DuBois Bourtenane) advocates for equal access in the public education arena. She identified numerous issues relating to unequal access, inequitable funding, accountability, and leadership gaps in our public schools. The website has an interesting "report card" of the 2020-2021 school year which lists what Wisconsin kids needed versus what Wisconsin kids received. www.wisconsinnetwork.org
The monthly meeting typically has a break-out session where participants are grouped according to their geographical location. This is an opportunity to share information about what is happening locally. The sessions provide an opportunity to connect with others statewide and hear about what is happening around the state, as well as locally to discuss topics of mutual concern. I and others who have attended some of the sessions (ORUCC members Pam Oliver, David Anderman, Mary Connor) agree that they have been a worthwhile use of our time. We encourage others to tune in to the meetings when you are available.
There is more information at: www.wichurches.org If you sign up, you get emails giving you each month's Zoom link and telling more about that month's program.
I'd be happy to talk to anyone who'd like more information. Karen Jaehnig. [email protected]